In this media chat, Ifeanyi Ezeofor, who is the Chief Executive Officer of Special Man Global Solution Ltd talks about software, what it takes to build one. From conceptualization to execution, Ifeanyi walks us through these phases. He also talks about how their company relates to clients. Anthony Nwosu captures this in an exclusive interview.
What is a software development company?
A software development company is an organization structured to design, develop and deploy software products. This definition is a basic explanation of what a software company is. Principally, the work a software development company does impacts their internal team or external partners or clients. The results are software products, consultancy or advisory services as well as software product maintenance.
Can any/every idea be turned into a software product?
The answer to this question is relative. A software product is born after or during the process of idea validation. Every idea needs to pass through validity checks to certify the problems it is solving and the solution the idea is proffering. Idea validation relays to the idea owner or ideator, and the type of users they will have as well as other metrics they can use to measure the feasibility of their idea. A validated idea can be made into a software product however this is not an exclusive rule, any idea can be made into a software product but it will be better to have a validated idea than an unvalidated one in order not to expend resources wrongly.
SGS builds different types of Software products, do you have a favorite one or a specialty in one?
This question is almost like asking if you have a favorite child. At Special Man Global Solution LTD, we don't exactly have a favorite development specialty, we develop software products and recommend software products based on the need of the business or the solution to be delivered.  For us, any software development assignment that will effectively solve a problem for a client is what we are after. Our team understands this ideology and so each department has this as a fundamental structure to gain new knowledge so we are always positioned to provide solutions.
When businesses or people bring their ideas to you, how do you begin the process of getting a working product which people will interact with?
We have a process for every project we get to work on. First, when we begin a new project, we have a strict prototype-first approach to development. What that means is that for every project; just like an architect draws up a building design, we draw up the project's User Interface that every stakeholder on a project sees, provides feedback and approves. By designing the User Interface Prototype first for a project, we are able to evaluate the usability of the project and draw up the much-needed road map for the development team's assignment on a project. Asides from the user interface design, we undergo development in phases and perform tests on the build before deployment. After deployment, we stay with the client to educate their team on the use of the product and maintain the project for a few months.
From your just concluded Innovators' conference, a team member gave a talk on communicating project ideas. Does a lack of proper communication affect the work output in software development?
The short answer to this is yes.  A lack of proper communication will hamper the way a project turns out at the end of the day. For example, if a project doesn't have a clear prototype, it would be harder to have a grasp of the project development journey and also many mistakes will abound in the development cycle as both the client and the development team would have a conflicting sense of the project. The client will also be at more loss in the project development as that will lead to more cost on the project and a longer development time. Communication and collaboration are at the heart of software development and tech solutions, so when a project owner and the developer team cannot come to terms with a collaborative partnership it leaves room for error due to miscommunication.
If a customer has an idea but they don't have enough funds to pay for it, what would you do?
What we typically do in this type of scenario, because we get it a lot is that we ask deeper questions to the client about their project to understand their motivation and also the viability of the project in question. If what we get is a solid push in the positive, we give it a shot by building the project and taking an equity stake in the company. We only do this for project ideas that solve real problems and whose owners motivate us.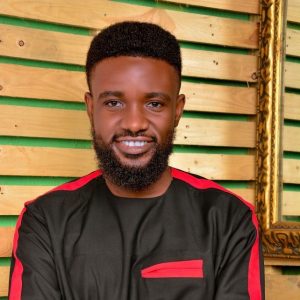 SGS has clients in various countries, how are they able to collaborate on their projects and deliver them successfully?
We are a very communicative organization, so we take the time out to first establish a communication pattern and channel so that we can be present when we need to be. For our international clients, we have to master the time zones and response time from our clients, it helps us know when to expect feedback and when to send out messages for effective communication on their projects.
If you can change anything about the Nigerian business space, what would it be?
I will like to state that this is a personal opinion. So, if I could change anything really, it will be the policy on Forex so it is readily available, especially using our debit cards to pay internationally. Also, the govt activities in encouraging budding builders in the country need to be reviewed, people shouldn't die trying to build something or be labelled as criminals because they have laptops. An enabling environment will do us much good in Nigeria right now.
Tell us more about Special Man Global Solution LTD?
Special Man Global Solution LTD is a software development company based out of Lagos, Nigeria and builds software products for organizations or individuals' resident in and outside Nigeria. Their range of software development teams is vast as they develop Mobile Apps, Web Apps, Fintech Products, Blockchain DApps and other products like these.  They have built an exceptional operational model that ensures that they are churning out excellent work after excellent work over time- their customers leave pleasant reviews for them.