Across the globe, the death of Queen Elizabeth II has prompted reflections on the historic sweep of her reign and how she succeeded in presiding over the end of Britain's colonial empire and embracing the independence of her former dominions.
Tributes to the queen's life have poured in, from world leaders to rock stars to ordinary people — along with some criticism of the monarchy.
It was in Cape Town, marking her 21st birthday in 1947, that the then Princess Elizabeth pledged that her "whole life, whether it be long or short, shall be devoted to your service and the service of our great imperial family to which we all belong."
The British empire soon crumbled, but Elizabeth managed to maintain a regal — if ceremonial — position as the head of the Commonwealth, the 56 nations of mostly previous British colonies.
"The Queen lived a long and consequential life, fulfilling her pledge to serve until her very last breath at the age of 96," Cape Town mayor Geordin Hill-Lewis, said in a statement Friday. "She was an exemplary leader of the kind seldom seen in the modern era."
As queen, Elizabeth was seen as endorsing the birth of democracies in former colonies in Africa where Black citizens previously had been denied basic rights, including the vote. When in glittering tiaras she danced with new African leaders in the 1960s and visited their capital cities, she burnished the new institutions.
When white-minority rule finally fell in South Africa in 1994, Elizabeth welcomed Nelson Mandela as a world leader. Her openly warm friendship with Mandela was enjoyed by him, and it gave her a new relevance.
"In the years after his release from prison, (Mandela) cultivated a close relationship with the queen. He hosted her in South Africa and visited her in England, taking particular delight in exploring Buckingham Palace. They also talked on the phone frequently, using their first names with each other as a sign of mutual respect as well as affection," the Nelson Mandela Foundation said in a statement Friday.
"For Madiba (Mandela's clan name) it was important that the former colonial power in southern Africa should be drawn into cordial and productive relations with the newly democratic republic of South Africa. For the same reason, South Africa becoming a full member of the Commonwealth again after its long apartheid-era absence had a special significance."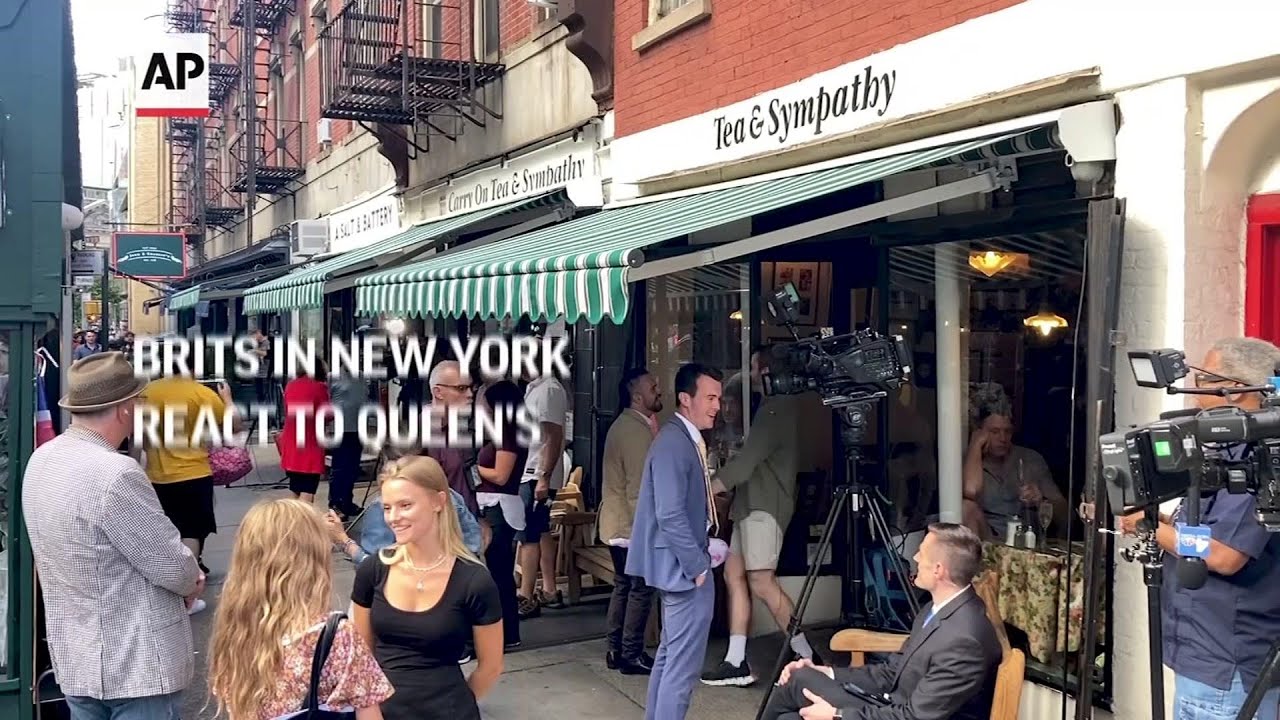 Fellow radical anti-apartheid fighter, Anglican archbishop of Cape Town Desmond Tutu, also enjoyed good relations with the queen, and his foundation paid tribute to her.
"Although ensconced in the pomp, ceremony and lifestyle of royalty and empire, in a world of profound inequality, she was a servant queen," Tutu's foundation and trust said Friday.
In contrast, a scathing view of the queen's rule was issued by South Africa's populist party, the Economic Freedom Fighters. The queen was "head of an institution built up, sustained, and living off a brutal legacy of dehumanization of millions of people across the world," said the statement.
"We do not mourn the death of Elizabeth, because to us her death is a reminder of a very tragic period in this country and Africa's history," said the party. "During her 70-year reign as queen, she never once acknowledged the atrocities that her family inflicted on native people that Britain invaded across the world. She willingly benefited from the wealth that was attained from the exploitation and murder of millions of people across the world."