Chioma Hope Okoli,the founder of Olivet Cloud Limited lately celebrated her birthday ,though in line with the social distance rules, it was a low keyed one. That is not the issue. We took time to look at the strides this beautiful lady with a beautiful heart has made in the ICT ecosystem.
Threading where the angels have failed figuratively, Chi as fondly called by many has demonstrated that women can make tremendous impact in an ecosystem traditionally reserved for men by founding Olivet Cloud Limited. Oliveth is one of the foremost indigenous ICT with emphasis on cloud computing. Having developed strategic relationship with global partners and OEMs such as SAGE , Kudigo and others , Oliveth can be said not to be a small fry in the ICT space ! A force to be recognized.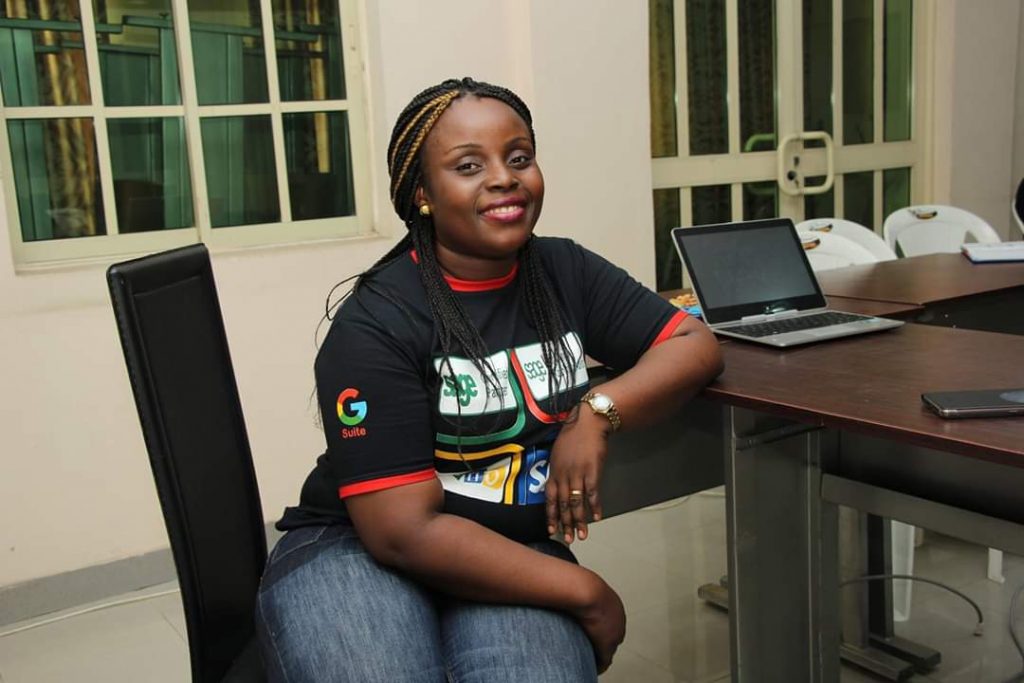 Over the years Chioma has shown to be a source of inspiration to women and young girls ! She is passionate about mentoring young women especially in the line of STEM courses (science technology engineering and maths ). Over the years she has won awards and recognition for her contribution in various aspects of life.
Her team at Olivet took to social media and said " Our Success at Olivet Cloud Solutions is not dominated in financial values but the value we place on our people. Today We are Celebrating Our Own Managing Director, Happy Birthday to Engr Chioma Okoli – Chima."
" May the Lord Crown your year with all goodness. Happy Birthday from All of Us @ Olivet Cloud Solutions. We celebrate you on this special Occasion. Under your leadership, We have all succeeded more than we could have ever imagined.Thanks and happy birthday! Boss", the added.
Remembered the time we went to her office , my colleague Clara Lingo was wowed by her simplicity. She said " with her strides in the business space, Chioma still maintains that simplicity and not the air of importance that is associated with some founders and chief executives. I totally admire her and I wish to be mentored by her."
With hands in a couple of pies,apart from her turf in the ICT space, she is also the Managing Director  of Hopelyn Cleaning Enterprises. A seasoned engineer, having graduated from the prestigious University of Nigeria ,a former technical support engineer for Google apps and a whole lot. Chioma's contributions to the society is there for people to see though she doesn't make noise about them. It is her nature to keep it simple!
Olivet was incorporated as integrated IT Solutions Company, Olivet Cloud Solutions Nigeria Limited offers entity specific software development, customization and integration of complex enterprise level solutions.
Olivet Cloud Solutions Nigeria Limited is a leading Sage X3 ERP, Sage 300 ERP (Accpac) and Sage CRM solution provider in the Nigeria. Based in Lagos, Olivet Cloud Solutions Nigeria Limited is a Sage partner with vision is to deliver innovative, tailored information technology solutions and services that contributes to the customer's success.
Anthony Emeka Nwosu