In today's highly digital world, there has been constant need for individuals and organisations to maintain online/virtual presence especially now that businesses are emerging from Covid 19 pandemic. As businesses tilt online,businesses processes have been made easier, reaching out to clients and prospects can be done with a click of button but there has always been a downside which is security breach and identity protection. Having these in view, NETCOM AFRICA, a top-notch Nigerian firm with world class standard outlook has brought a lot of business/cyber security solutions to Nigerian corporate space at a very good price.
As the country is emerging from Covid 19, a lot of businesses will tilt to information technology (IT) this IT will limit the physical contact and also deepen productivity. With Netcom Africa's managed IT solution, organisations can literally go to sleep bearing in mind that their information and critical IT infrastructure is in safe hands. Netcom Africa, is a reputed IT consulting and solutions providers to all the business that are flourishing in Nigeria. They have been providing IT solutions and managed ICT solutions from the year 2004 to businesses across the country. As one of the leading Internet Service Providers in Nigeria, they been providing dynamic managed IT and ICT solutions to client for the past few years.
Speaking on how robust the Netcom Managed IT solution is, Charles Harrington, Charles Harrington the Vice President, Corporate Development & Marketing at Netcom Africa. Our IT support includes IT outsourcing, IT Consultations, IT Project management, Application development, IT Consulting and Datacentre. Our solutions are designed to reduce the cost and also increase your productivity. We believe in working together with our clients to help them grow their business without intruding on their technology. We do have trained professionals to outsource the required talent for your business. We make sure that your business requirements are effectively converted into the right product which would satisfy all the desired requirements. To make sure that your business keeps pace with the markets."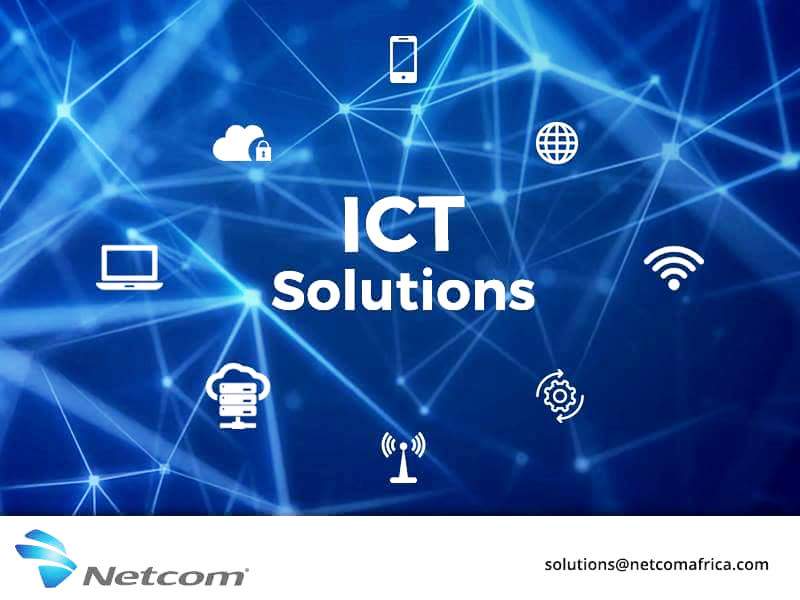 On Managed IT Security Solutions, Charles continued "We provide IT security for your organization at various levels including Network security, Web security, Email security, Identity and access management, Next generation firewall, security and event monitoring, DDOS protection. Security is always a concern when it comes to organizations which handle a lot of crucial data especially for organizations such as banks, schools, hospitals, libraries and other various other organizations."
Getting a robust IT firm to handle the critical data and ICT infrastructure has becoming imminent now that many organisations are going fully digital. Netcom Africa has demonstrated the ability to deploy and has built capacity in these critical areas of business. With focus on customers and robust support system in place.
"Netcom Africa has been in this service since the year 2004 and is among the leading service providers for the past years. Our clients are highly satisfied with the level of service we provide. Our services and solutions are crafted with extreme accuracy for each client. We not only provide you with solutions for your business but also make sure that each of these solutions is cost effective and work in pace with the growing demands of your business. We deliver solutions which are easy to implement and also mend for any further changes in your organization, we also make sure that these solutions are flexible with time and help your organization scale heights", Charles concluded.
Anthony Nwosu
"We provide IT security for your organization at various levels including Network security, Web security, Email security, Identity and access management, Next generation firewall, security and event monitoring, DDOS protection. Security is always a concern when it comes to organizations which handle a lot of crucial data especially for organizations such as banks, schools, hospitals, libraries and other various other organizations."