In today's ever-changing banking landscape, risk managers in most banks have come to understand the need to deploy appropriate financial tools for risk management. With arrays of software in the market, getting a bespoke risk management software that is designed to meet the peculiar needs of banks and financial institutions becomes a challenge. Having this in mind, FinTrak Software Limited, a financial technology (FinTech) firm with Pan-African outlook has enhanced its Credit Risk 360 Software, an end to end loan underwriting and management system designed for financial risk managers in the country and beyond.
FinTrak Credit Risk 360 solution has demonstrated robust performance and high level of encryption and strengthened with Artificial Intelligence and Machine Learning technologies to drive end to end digital lending activities for small ticket loans and also support loan granting decisions on mid ticket transactions whilst providing robust loan monitoring system.
Speaking on the need for banks to have a tailor-made software to suit their distinctiveness, Bimbo Abioye, the Group Managing Director of Fintrak Software said, the Credit Risk 360 software has been built in line with the global best practice for the financial services sector and also for public sector intervention funds management. The software also has Mobile application which can be used on the go to drive quick transaction turn-around time and enhance operational efficiency.
"FinTrak Credit Risk 360 was designed to help banks meet the need to identify, measure, monitor and control credit risk as well as to assist FIs to ensure they hold adequate capital against these risks and that they are adequately compensated for the risks incurred. The Credit Risk 360 Solutions is a web-based platform that can be easily accessed from all branches of the bank and also via web browsers anywhere in the world via it's highly secured mobile application", Bimbo added.
Credit Risk 360 is integrated to two of the three credit bureaus in the country and the third are in the process of integration. This makes feedback from credit bureaus on obligors being underwriting instantaneous and seem less on Credit Risk 360. The platform is also integrated with Central Bank's CRMS platform for seemly acquisition of loan booking codes and seem less reporting. With the software, banks are made to comply with the Central Bank of Nigeria credit policies and more importantly regulatory reporting requirements. Bad loans and risk of frauds via automation are significantly mitigated with the software.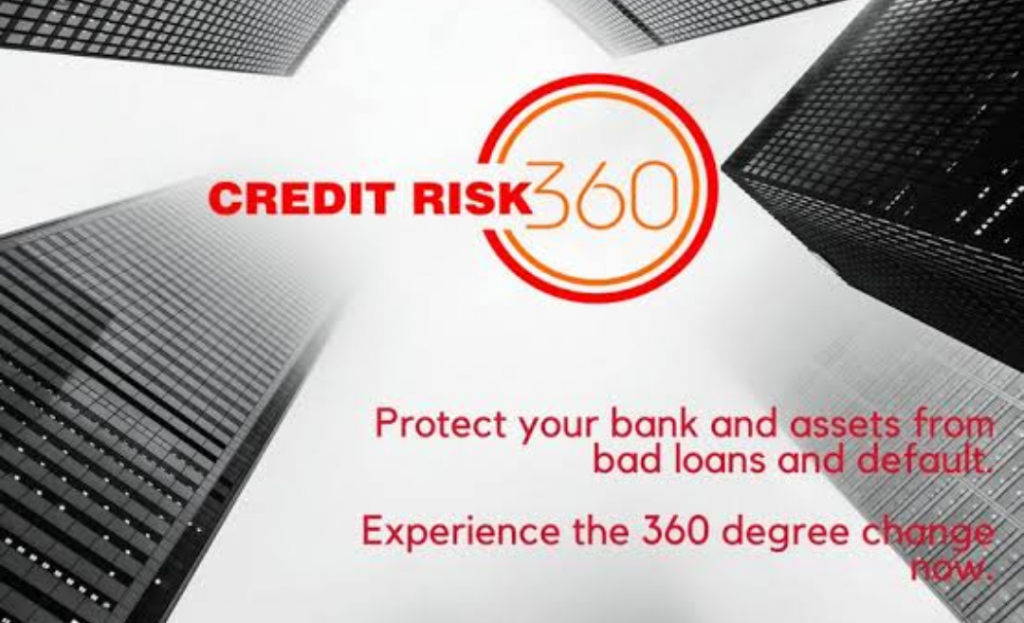 Fully conceptualized and developed in Nigeria, Credit 360 Software comes with a dashboard that shows the classification of related data, alert messaging that push emails to concerned officers, credit risk origination, credit documentation, collateral management and collateral realization, loan restructuring, loan work out and loan write off and loan sales. Industry stakeholders have lauded FinTrak's efforts in making risk management practice in the country seamless.
"We took into consideration the various challenges that the risk managers face in the country while building this software. Over time, we realized that most financial institutions buy over the shelf foreign software with little or no support system in place. We tried as much as possible to address these issues with this software. We ensured that we built a software that over time made Credit risk management practice error free", said Christopher Sualeze, Head, Credit Risk 360 Implementation, Fintrak.
FinTrak Software is a global Financial Technology organization providing innovative technology and business solutions to financial institutions in the financial services sector and enterprises across continents. As a global company, with business head office in Nigeria with presence in Ghana and Gambia. Fintrak is equipped with and army of software engineers and professionals with competencies across banking, finance, audit, consulting and software development.
Anthony Emeka Nwosu
"We took into consideration the various challenges that the risk managers face in the country while building this software. Over time, we realized that most financial institutions buy over the shelf foreign software with little or no support system in place. We tried as much as possible to address these issues with this software. We ensured that we built a software that over time made Credit risk management practice error free"