The importance of electricity can't be underestimated in the development of an economy. Anambra State which is tge most critical state in South Eastern Nigeria will be witnessing an improved electricity supply. This was announced recently when the vice President of the country, Yemi Osibanjo came visiting.
Osibanjo said, " In recognition of the deficit in wheeling capacity in the state, the Niger Delta Power Holding Company (NDPHC) through the National Integrated Power Project (NIPP) committed to undertake an upgrade of the transmission infrastructure in Awka by constructing a new 132/33kV Substation, equipped with two 60MVA transformers."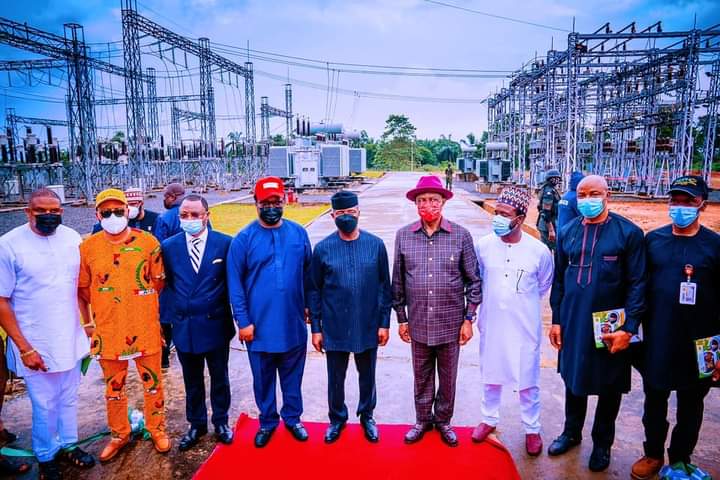 "This project was energized and achieved technical commissioning for service at 4.30pm on Thursday 26th November 2020. Since then, this new substation has been in service providing 33kV evacuation capacity for at least 100MW, through its two units of 60MVA (total 120MVA) 132/33kV Transformers, into the Awka and environs of the EEDC distribution network."
He concluded , "The commitment of the administration to ensuring the completion of this Awka NIPP 132kV Grid Substation, now provides a hitherto unavailable 70MW additional power capacity for driving industrial growth and boosting the economy of the state, with positive knock-on effects on employment and socio-economic upliftment for residents of the state."
This is the efforts of Buhari's administration in ensuring that there is a fast development in all areas of the nation.
Anthony Emeka Nwosu