Ike Nnamani, the Chief Executive Officer of Medallion Communications , one of the foremost clearing houses in the country is now the president of Association of Telecommunications Companies of Nigeria (ATCON). A move that industry stakeholders and watchers have lauded.
This is coming when the tenure of the outgoing president Olu Teniola who has engaged the industry's stakeholders, consistently interfaced with regulatory agencies and intervention has always been his mantra. One of the critical areas that Teniola would be given credit is in " Right of Way " issue. Teniola ensured that the regulator (NCC) looks into the matter that has caused a lot of high operational expenditures (OpEx) for the telcos in the country.
In his words, Teniola opined "The infrastructure gap in Nigeria is significant and over the next 10 years is estimated by the World Bank Group to be in the order of $100 billion. Out of this, digital economy infrastructure, as highlighted in the Nigerian National Broadband Plan 2020-25, recommends at least $3.5 billion for solid infrastructure to achieve 70 per cent broadband penetration by 2025."
He added that the Infraco revolution is an important piece to achieve the country's journey towards an Industrial Revolution 4.0 (IR4.0)..
The emergence of Ike Nnamani has-been lauded. Ike Nnamani is a member of many professional bodies and a NIRA Executive Board member, The President and Chief Executive Officer of Medallion Communications Limited. He is a strong believer of Telecommunications industry focused financial institutions that would cater and focus on the financing of the industry due to its peculiarities.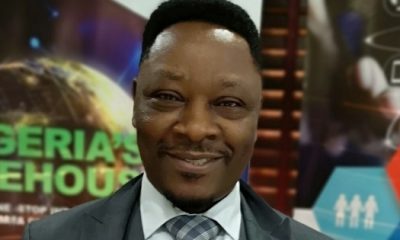 "The time for the telecom industry-based financial institution is here and we need to take advantage of that if we are to move forward",Nnamani stated in a media chat with an online journal , TechEconomy.
Anthony Emeka Nwosu
"The time for the telecom industry-based financial institution is here and we need to take advantage of that if we are to move forward"