Soludo has been known as a man that has always fixed square holes in square peg and with the assemblage of the technocrats that he has, it will cement the position of Anambra as the light of the nation and the first born of the igbo nation.
Having said that, the issue of square peg in a square hole is becoming an issue when there has been rumours that Soludo is alleged to take the Swiss lady married to an Anambra man to be the Commissioner of culture! And this has raise various reactions in the state with some folks saying it is not right.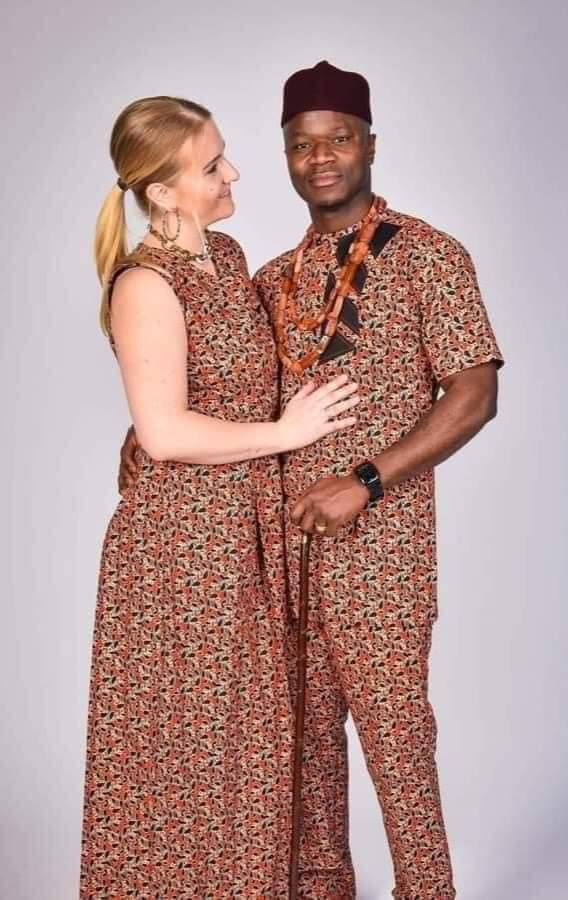 But, we must get this fact straight, Nwanyiocha has showcased the igbo culture for years, speaks igbo more than many igbo and have this particular love for the igbo people. Having been married to igbo man and Anambra man in particular, nwanyiocha is an Anambra lady by marriage which means she has the right to be commissioner
Well, she has shown love for igbo culture and have demonstrated it over the years and that means she is pure igbo lady and also loved by many igbo who supports her and are very appreciative of her role in putting igbo culture in the global cultural map.
According to Don Chuks Ibeh, he said "To me anybody that loves and promotes Igbo culture no matter how little or big is my best friend.But For Nwanyiocha she doesn't just promote or talk about the Igbo culture, she eats, sleeps, talks and breathes Igbo culture."
He added that "The attempt by agents of darkness with inherent wickedness who wants to pull her down because she is a foreigner who is doing what they cannot do for their people in the next million years should be totally frowned at."
According to Maxwell Obi Okonkwo he said that" I like Nwanyiocha the way she's promoting our culture both home and abroad. And also she's teaching her kids how to speak Igbo language and culture too. I know many Igbo women both home and abroad who are not teaching their kids how to speak Igbo or write in Igbo language. I know many will be saying she's not from Nigeria or Anambra state. But she is married to an Igbo man and also from anambra state. So for me she's good to go for that post. "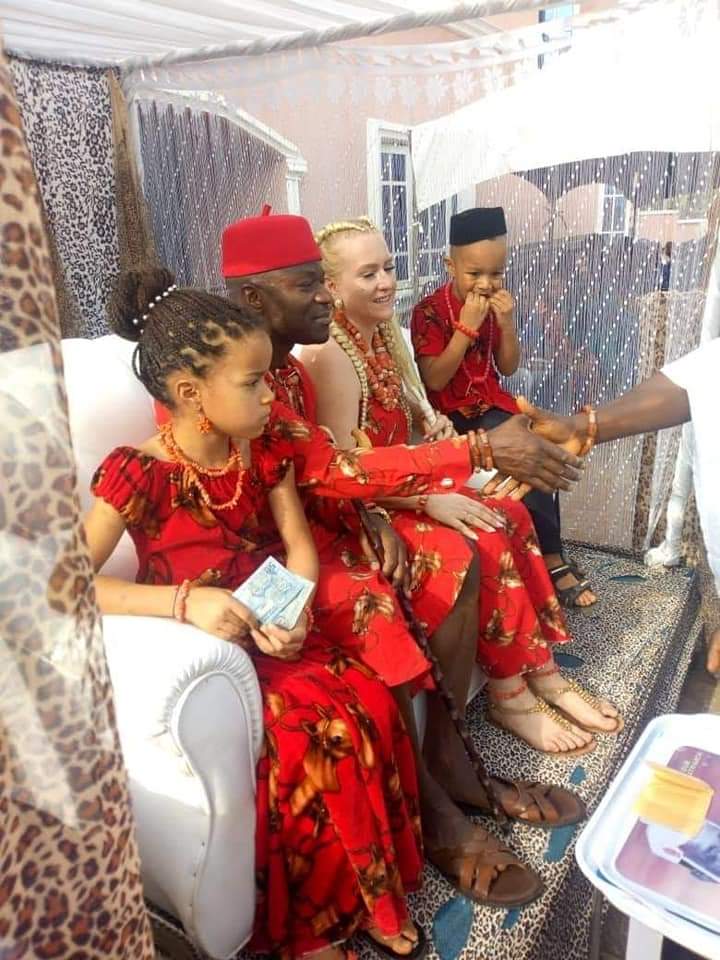 In a new twist, Onyeazor Archangel said that" I suggest commissioner on diaspora matters. She will help to integrate our people offshore for investment, tourism and image making. Our culture will be ambiguous for her for now."
Nazzy Frances added also that" She's not well grounded in our culture yet, and she's not Igbo born and bred. She just knows common things about our food, language and dressing. It will be a slap on the faces of Anambra ladies who have been promoting our culture even more than her if she's appointed as the commissioner for tourism."
While Sunday Nweke opined a serious question asking" Sure she will But the question is will she live her comfort zone and risk her family,her children education and the rest to live here in Nigeria ???
While Ugo Sọlọmọn said "She should be appointed for Culture and tourism at federal level not only State, let us join other races to promote the unity as many of our Africans has been appointed and elected in other countries."
Promise Ihezie said finally that "By marriage she is Igbo and I don't see the colonialism in making her anything in Anambra state. Secondly, who are the tourists? Them or us? How many Igbos spend good morning touring Igbo land and appreciating the culture and diversity? How many other tribes do? So, If the real tourists who will bring money are those who come from outside, maybe we should make one of them a poster child of our culture and tourism, especially when she is our wife."
Anambra indigenes are one of the most enterprising and educated in Igbo land and Nigeria in general producing intellectuals like Chinua Achebe, one of the finest writers from Africa, he was a lecturer in USA, Chike Obi, the foremost professor of mathematics once had overseas appointment, Oby Ezekwesili the financial guru has been working overseas also. This shows that Anambrarians are well versed, exposed and travelled, just naysayers are calling out Nwanyiocha for political reasons but in real sense, she is an Igbo woman by the virtue of marriage!
Anthony Emeka Nwosu